Beyond the Literary Science Novel?
16 Dec 2016, 02:00 PM – 09:00 PM
Hanse-Wissenschaftskolleg
Lehmkuhlenbusch 4
Delmenhorst, 27753 GERMANY


In this half-day workshop we focus on defining the science novel as a genre with respect to other forms of science narrative and the significance of such categorizations for the impacts of such literature, particularly in the case of climate change fiction.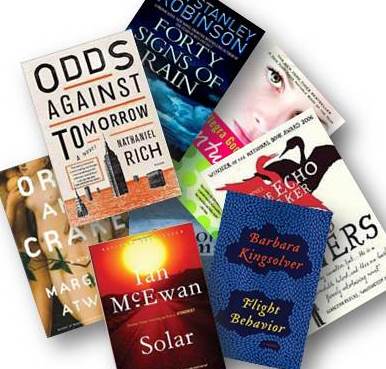 Is the science novel a genre? And if so, what difference does it make? In the course of Fiction Meets Science we have gone from defining the science novel in contrast to science fiction, to examining its role as a convenient collective term for a wide range of fiction. In this workshop, we want to focus on the status of the science novel between literary and genre fiction, and the disciplinary significance of such categorizations. In the first part, we will focus on the use of genre in regard to science novels for literary studies. In the second part, we will discuss if and how such distinctions matter to sociol-ogists interested in the reception and social uses of literature. Here we focus on the example of climate change fiction (fiction vs. non-fiction, fiction and futuring, fiction and 'impact'). There will be plenty of time for workshop participants to contribute to the interdisciplinary discussion and to exchange ideas for future cooperation.