First FMS writer in residence at Hanse-Wissenschaftskolleg
16 Apr 2013
Novelist Bernhard Kegel starts his first fellowhip period as writer-in-residence at the Hanse-Wissenschaftskolleg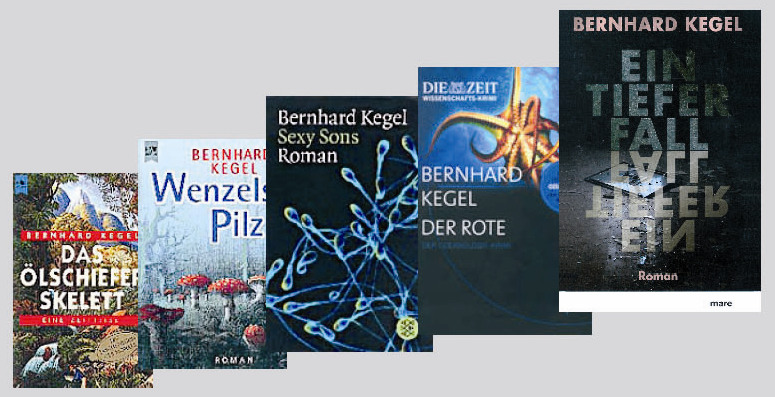 As background research for a new novel, Kegel has been observing and working with scientists from the Leibniz Center for Tropical Marine Ecology. After accompanying them on their fieldwork in January and April, he has now taken up his residence at the HWK.
Bernhard Kegel studied chemistry and biology, earning his doctorate in 1991 for a study of pesticide side effects on terrestrial organisms. He began writing in the late 1980s and has made his living as an author since 1996. His novels all deal with different aspects of the biological sciences: Wenzels Pilz (1993, 1997) with genetic engineering, Das Ölschiefersklett (1996) with evolution and paleontology, Sexy Sons (2001) with cloning and assisted reproductive technologies, Der Rote (2007) with marine biology, and Ein tiefer Fall (Fall, 2012) with misconduct and fraud in science. Two works of popular science, Die Ameise als Tramp. Von biologischen Invasionen (1999) and Epigenetik. Wie Erfahrungen vererbt werden (2009), deal with invasion biology and epigenetics, respectively.
Dr. Kegel's work has been translated into Japanese, Spanish, Dutch and Hungarian, and he is the recipient of a number of awards, including the Phantastikpreis der Stadt Wetzlar (1996), Brandenburgischer Literaturpreis Umwelt (1997), and the Inge und Werner Grüter-Preis für Wissenschaftspublizistik (2001). He is also an accomplished musician, who has played guitar with a number of Berlin jazz bands, studied sitar with the Indian master Ustad Imrath Khan, and produced several CDs.