New FMS Science Poetry Anthology!
17 Mar 2017
Book launch for the anthology "Resonanzen: Lyrik & Wissenschaft" at the Leibzig Book Fair in April.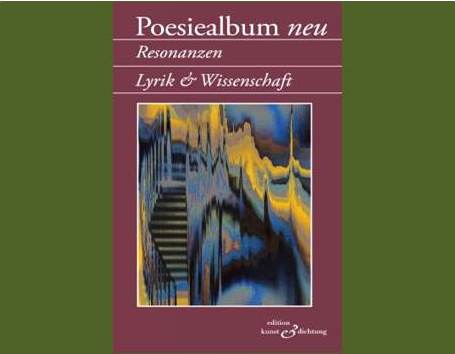 POESIEALBUM NEU: "Resonanzen" – Lyrik und Notate zur Wirkung der Wissenschaft am 25. März 2017 im Gohliser Schlösschen, Menckestraße 23, Beginn 18.00 Uhr;
Zu hören sind Gedichte und Notate, die ethischen Fragen der naturwissenschaftlichen Forschung nachgehen sowie die Auseinandersetzung mit Denkweisen der Naturwissenschaften suchen oder das Zurechtfinden in unserer technisch-naturwissenschaftlich veränderten Umwelten thematisieren – und dies verbunden mit besonderen musikalischen Klängen.